How do you see this one panning out? I think Wales will challenge England but the Red Roses should come away with a narrow win. I'm going to predict a 25-20 England win.
Wales head coach Ioan Cunningham has encouraged more male coaches to create a safe space for athletes to openly speak about their periods. Wales have been using period apps to aid players in training and Cunningham has spoken about speaking to his players about it. "It's something that first and foremost that the players have to be comfortable in opening up and speaking about it, and if they're not, that's fine as well," he told PA. "It was a period of adjustment. If I'm honest, I'm comfortable to speak about it, but I just wanted to make sure the players were comfortable. It's growing that relationship with the players so that they know I'm coming from a care point of view, to be the best athlete that they can be in our environment."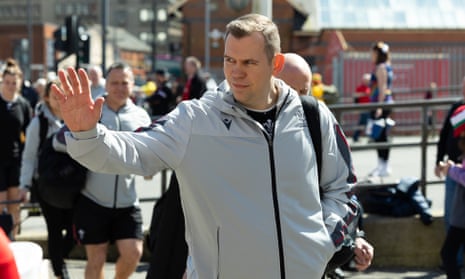 Wales last defeated England in 2015 and they be gunning for another upset to take control of the Women's Six Nations table! Can they do it? Well they are in their best position to do so in recent history.
What do you make of the comments? Let me know via email or Twitter or if you have any other thoughts on the match!
Some fans on social media labelled his comments patronising and Middleton was asked by BBC Radio 5 Live about it, saying: "I don't think so. I've been in the game 10 years with the Red Roses. We're talking about something that makes the game a bit more rewarding for players who practise skills. It's no different to the ladies' tee in golf. It's simply looking at the physiology of the players and trying to equate it to what we're asking them to do."
Former England player Katy Daley-McLean also spoke after Middleton made his comments. She told the Rugby Union Daily: "I don't agree with Simon. Having played the game, if we start changing things like kicking, then we might as well shorten the pitch and change the ball size."
Wales player Keira Bevan reacted to Middleton's comments, saying: "To be honest I thought it was a quite bizarre suggestion as he has got some of the best kickers in the world in his team. Emma Sing slotted one from the touchline against Italy and that had another five or 10 metres in it. I saw former England coach Gary Street saying that players like Emily Scarratt and Katy Daley-Mclean, who are both fantastic kickers, are not freaks of nature, they just put the hours in and worked hard at it. I think it's about that – how willing you are to work to get better at a skill and how much time you have. We have more time than ever now so it's going to get better." Read the full piece:
As previously mentioned, England head coach Simon Middleton suggested women's players should be able to have closer conversion kicks than men in the build-up to the game today. He said: "I just think it is a bit of an unfair game because it is so power related. You want to be rewarded for good skill and I don't think they get rewarded because of physical constraints that come with what we know is a natural discrepancy between male and female athletes. I would hazard a guess that if you gave that option to most kickers in the female game they would bring it in 10m. The closer the games get, the more vital those kicks are going to be. We should be throwing things in there if we think it can improve the game." It's fair to say the comments have started a debate with many women's rugby players disagreeing with Middleton.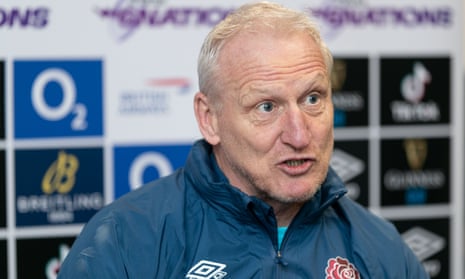 Wales have made two changes to their starting XV with Lowri Norkett coming in on the wing and Hannah Bluck starts at inside centre. Bryonie King could make her debut from the bench.
Wales: Keight; Neumann, H Jones (C), Bluck, Norkett; Snowsill, Bevan; Pyrs, K Jones, Tuipulotu, Fleming, Evans, Lewis, Callender, Harries.
Replacements: Phillips, Hope, Hale, John, Williams, King, Lewis, Wilkins.
England, meanwhile, have made three changes to their starting line-up. Emma Sing makes her first start for England as she starts at full-back with Abby Dow moving to the wing in place of the injured Claudia MacDonald. In the forwards, Lark Davies starts at hooker with Amy Cokayne playing for the RAF this weekend and Alex Matthews starts at No 8 after recovering from injury. Hannah Botterman, Maud Muir and Ellie Kildunne start from the bench following injuries.
England: Sing; Breach, Tuima, Heard, Dow; Aitchison, L Packer; Carson, Davies, Bern, Aldcroft, O'Donnell, Kabeya, M Packer (C), Matthews
Replacements: Campbell; Botterman, Muir, Burns, Beckett, Wyrwas, McKenna, Kildunne
Hello and welcome to this Women's Six Nations clash between old rivals Wales and England! It is a top of the table clash with both teams winning both of their matches so far with bonus-points. England are only in first position due to points difference.
Wales are on a progressive journey after introducing professional contracts last year. They played a great match against England in the tournament last year but faded in the second half for the Red Roses to claim the win. But Wales have improved their fitness and they could be lethal this afternoon. It would still be an upset for Wales to win but it would not be a surprise.
England have been dominant so far in the tournament but they haven't been perfect. Their handling errors and some miscommunication at the breakdown have exposed some weaknesses. They will be favourites but face a tough crowd at the sold-out Cardiff Arms Park.
Simon Middleton also started a controversial debate around kicking conversions in the women's game, we will go into more detail later this afternoon. For now we will bring you the team news with all the changes ahead of kick-off at 2.15pm BST.