Eibhlin Priestley was two months into a research trip to Sudan when the fighting broke out in Khartoum. The PhD candidate was preparing to leave her apartment for an interview when her partner, who was visiting from Germany, heard loud noises outside, which they soon realised were gunshots and explosions.
They covered the windows with mattresses and furniture and stayed in the apartment for four days. The temperature reached 40 degrees in the daytime, and they had no electricity or running water and limited drinking water.
At night it was pitch dark and they could hear heavy fighting very nearby. After a bullet was fired through their kitchen window, they moved in with their downstairs neighbours and another family.
The conflict in Sudan is between Sudan's military and the country's main paramilitary force, the Rapid Support Forces (RSF). At least 420 people have died and thousands more have been injured since fighting broke out in mid-April. More than half of those killed are civilians.
Priestley, 30, and her partner stayed with the families downstairs for several days until they decided to leave, offering to take both of them with them. She decided to stay – they were expecting a pickup organised by her insurance company. But the driver was not allowed through, so the couple moved in with her landlord's family. When they offered to take the couple with them to a safer part of the city in south Khartoum, they decided to go: they had heard reports that RSF soldiers had started entering civilian homes.
"Then we drove through [Khartoum 2, a neighbourhood close to some of the fiercest fighting] and it was just full of RSF, they were down every single street, lining the roads," she says. The RSF stopped the car.
"And then one of the soldiers said he didn't like the look of my partner and pulled him out of the car". The man ordered her partner behind a wall, "making it clear he was about to shoot him," she says.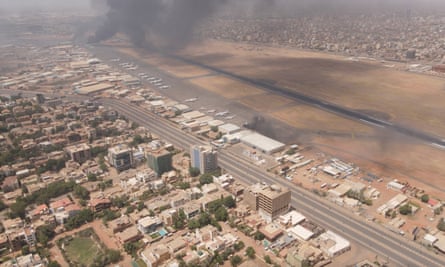 The father of the family they were with managed to talk the soldier down – he later explained that he may have thought her partner was from Egypt, which is close to Sudan's army.
The group reached a house in south Khartoum where they waited for the driver. "Whenever we heard doors, slamming or loud noises, we would jump," she says.
After a few days, the driver organised by Priestley's insurance company was able to pick her and her partner up and take them to the airfield.
The evacuation flight they had taken from Khartoum had been organised by the German government, but the people on board were from many different nationalities. There had also been a Dutch and a Swedish flight she had the option of taking.
Priestley has both British and Irish citizenship, but had she relied only on the UK government for help, "I would still be waiting," she says. After getting safely out of Sudan and arriving at a military base in Jordan, she received a message from the British government pre-warning of an evacuation to be organised in the future.
The British Foreign Office had told her they weren't sure if she would be included among evacuations because she had travelled to Sudan on her Irish passport.
"To get this, a pre-warning today, they're four days behind the EU, which is really shocking."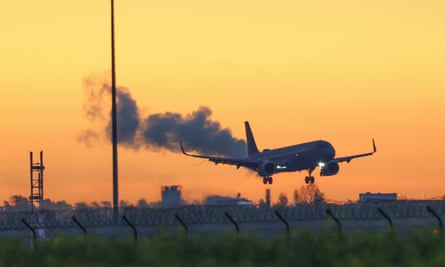 The family that helped her stayed behind – they had family members in other states in Sudan and planned to move there if the fighting spread.
"This whole time that I've been in Sudan, everyone that I've met has been so generous and hospitable," she says. "To carry two foreigners was … a risk for them."
When her partner thanked the family for keeping them safe, the father replied that it had been his duty.