Key events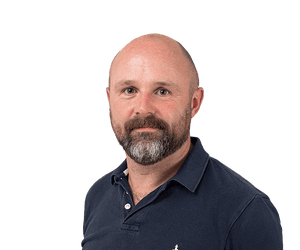 Ali Martin
Morning Tanya and team … watery sunshine here in Worcester and a fun day in prospect (assuming it stays that way). We're one wicket away from Chesteshwar Pujara, two away from Steve Smith … although Ali Orr (33 not out) and Tom Alsop (11) will have designs on delaying their entrances. Orr played very confidently yesterday evening, the ball hitting the middle of his bat consistently. Josh Tongue was probably the pick of the bowlers before bad light but, overall, Worcestershire lacked a bit of cutting edge. Ollie Robinson was operating on a different level. … PS It's 104 overs today, lunch at 1.10pm and tea at 4pm.
They're hoping for a noon start at Headingley, if no more rain, and it does seem to be clearing around the trees. The forecast round the country is a bit of a mixed bag. Cross your fingers and say Steve Smith.
Very good:
And the Rajasthan Royals owner Manoj Badale envisages Test cricket as a once a year prestige event, like Wimbledon amongst an ocean of T20 franchise tournaments. Just like Matthew Engel's World Test Championship suggestion of the mid 90s– with a rather large twist.
But while we were studying YJB's lateral movement, this was happening behind the scenes:
Jonny Bairstow watch and round the grounds
Jonny bounced and Jonny jumped. Jonny ushered his slips into place, Jonny jogged from one end of the wicket to the other in his tight, short-sleeved gansie, Jonny rugby-tackled a flying piece of advertising hoarding and pleased the crowd. Jonny took three smart catches, one a cartwheeling effort to his left to scoop up Kiran Carlson. Jonny looked pleased.
It was just over eight months ago that Bairstow slipped walking to the third tee of a Harrogate golf course, breaking his left fibular in three places and dislocating his ankle. A horror injury, in the midst of a golden run of form: four Test hundreds in five Test innings: 136, 162, 106 and 114. The path back has been long and arduous. As the man himself said in an Instagram post from Wednesday: "36 weeks of pain, 36 week of emotional rollercoaster, 36 weeks of asking questions you may not get answered. The road hasn't been straight forward nor easy, but hey it's me, why would it be."
Despite the best efforts of two Yorkshire nightwatchman in the Leeds gloom, Bairstow did have to bat under lights with slips salivating, as Yorkshire tripped to 62 for 5, with three wickets for Michael Neser. Bairstow survived seven balls, jogged two runs, with power to add if the weather is forgiving in the morning. Yorkshire had earlier bowled Glamorgan out for 245, Marnus Labuschagne top-scoring with a knock of 65 that creaked into action but gradually oiled itself in all the right places. There were three wickets apiece for George Hill and Erling Haaland-lookalike Micky Edwards.
The catch of the day went to a sun-hatted Rory Burns at Chelmsford who powered upwards, left and round the corner at slip to poach Matthew Critchley off Will Jacks for 60. Surrey pulled back the curtains on Essex, with Gus Atkinson taking a career-best 6 for 68.
It was a day for bowlers everywhere, as Hampshire's James Vince (75 not out) watched his teammates fall about him at the Rose Bowl; and Lancashire slipped from 109 for two to 214 all out; before reducing Notts to 119 for five; Haseeb Hameed surveying the wreckage on 57.
At the County Ground, Henry Brookes, on loan to Derbyshire from Warwickshire, took six for 20 to help bowl out Leicestershire for 122. And Northamptonshire's Ricardo Vasconcelos nipped along to 70 at Taunton where rain curtailed play. Somerset's Craig Overton, returning from injury, snaffled a couple of catches and a wicket against Northants.
DIVISION ONE
Chelmsford: Essex 314 v Surrey 1-0
The Rose Bowl: Hampshire 229 all out v Warwicks 82-0
Trent Bridge: Nottinghamshire 119-5 v Lancashire 214
Taunton: Somerset v Northampton 137-4 Rain
DIVISION TWO
The County Ground: Derbyshire 144-3 v Leicestershire 122
New Road: Worcestershire 264 v Sussex 63-1
Headingley: Yorkshire 62-5 v Glamorgan 245
Good morning! In Leeds, it is damp. I averted my eyes from the MASSIVE almond croissant and am eating porridge in a classy Headingley cafe. Ali is on his way to New Road where Steve Smith is next but one man to come in. Cheteshwar Pujara the not inconsiderable next but one.
Here at Headingley, Jonny is already batting. So I think that is a win for me. Elsewhere Haseeb Hameed stands, like James Vince yesterday, on the burning deck. Perhaps the first hundred of the round will be his. Division Two teasers Leicestershire are in disarray, it's tight at Chelmsford and let's hope weather allows a bit more action in the cursed south-west. Time for me to stroll to the ground, back soon.