Key events
Air alert reapplied in Kyiv
An air alert has been announced in Kyiv just 20 minutes after the last one ended.
"We ask everyone to urgently go to the shelters of civil protection!" the Kyiv City State Administration said.
This is the third air alert in Kyiv in the last 12 hours.
There were air alert sirens in the southern cities of Mykolaiv and Kherson as well. Both have now been given the all clear according to local authorities.
There are no reports of injuries in either city at the moment.
Officials announce 'all clear' in Kyiv
The air alert in Kyiv has been turned off and officials have announced the "all clear" for now.
The Kyiv City State Administration has asked residents to "keep an eye on reports and return to shelter if the siren sounds again."
Kyiv mayor Vitaliy Klitschko continues to warn of rocket debris that has fallen in multiple locations across the city, injuring at least three.
In another update, Kyiv mayor Vitaliy Klitschko says three people have been injured in the Solomyan area.
Kyiv's mayor, Vitaliy Klitschko, says rocket debris has fallen in the Solomyan, Shevchenkivskyi and Darnytsia districts and has warned residents to stay in shelters in a series of posts on the Telegram messaging app.
He said several cars had caught fire in Solomyan and that a building had been damaged. Rescuers were at the scene, he said. Cars had also been damaged in Darnytsia. In Shevchenkivskyi rocket debris had fallen on the zoo.
Russia attacks Kyiv, series of explosions heard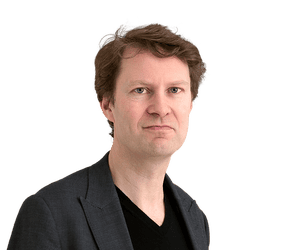 Luke Harding
Another Russian attack is underway in Kyiv, with a series of explosions at 3am local time.
Ukrainian air defences lit up the night sky. There was tracer fire and car alarms went off across the capital. Several loud booms could be heard.
It was unclear if the explosions came from enemy missiles, or from rockets being shot down.
Hello and welcome to the Guardian's live coverage of the conflict in Ukraine with me, Helen Livingstone.
Air raid sirens have been going off in Ukraine as locals reported multiple explosions across Kyiv. Officials said air defence systems were repelling attacks on the capital and other areas of the country.
"Air defence is working on targets," the head of president Volodymyr Zelenskiy's office, Andriy Yermak, said in a post on the Telegram messaging app without giving any further details.
Other key developments:
British prime minister Rishi Sunak said Britain would provide Ukraine with hundreds of air defence missiles and further unmanned aerial systems, including new long-range attack drones with a range of more than 200km in the coming months, during a visit by Ukrainian president Volodymyr Zelenskiy. Zelenskiy's visit comes off the back of trips to Berlin and Paris.

The Ukrainian leader said he was also "very positive" about creating a "jets coalition" in the war against Russia, with a decision on the provision of western fighter jets expected soon. Sunak said the UK was preparing to open a flight school to train Ukrainian pilots and France has also now offered to train Ukrainian fighter pilots, president Emmanuel Macron said in Paris, though he ruled out sending war planes to Kyiv.

The US is seeing more indications that Russia and Iran are expanding an unprecedented defence partnership that will help Moscow prolong its war in Ukraine as well as pose a threat to Iran's neighbours. Iran has reportedly provided Russia with one-way attack drones, including more than 400 since august, US national security adviser John Kirby said at a news briefing.

Ukraine hailed its first substantial battlefield advances for six months. Since last week, the Ukrainian military has started to push Russian forces back in and around the embattled city of Bakhmut, its first significant offensive operations since its troops recaptured the southern city of Kherson in November.
"The advance of our troops along the Bakhmut direction is the first success of offensive actions in the defence of Bakhmut," Colonel General Oleksandr Syrskyi, Commander of Ground Forces, said in a statement on the Telegram messaging app.

The World Health Organization's European office decided to close a specialised WHO office in Moscow and move its functions to Denmark. Calls from members to shut the office came last year over Russia's invasion of Ukraine.

Belarusian president, Alexander Lukashenko, inadvertently confirmed that four military aircraft had been shot down over Russia last week near the borders of Ukraine and Belarus, saying the capital city Minsk had responded by putting its armed forces on high alert. Photos also emerged of Lukashenko today visiting an air force installation. The president had not been seen since 9 May, causing speculation about his health.

Data published on the Federal Treasury's online budget portal shows Russia spent 2tn roubles (£21bn) on defence in January and February alone. This is a 282% jump on the same period a year ago, illustrating the spiralling costs for Moscow of its conflict in Ukraine.

Russia's top army general, Gen. Oleg Salyukov, and his South African counterpart, Lt. Gen. Lawrence Mbatha discussed "military cooperation" at a meeting in Moscow, the Russian Defense Ministry said. The announcement came hours after South African president Cyril Ramaphosa denied US accusations that his country was siding with Russia in Ukraine and had sent weapons to help it.

Russia's defence ministry said it scrambled a fighter jet to prevent French and German patrol aircraft from entering its airspace over the Baltic Sea after it detected them flying towards Russia. Russia said the flights were being conducted by a German P-3C patrol aircraft and a French Atlantic-2 maritime patrol jet.

Russia's defence ministry claimed for the first time that it had downed a long-range Storm Shadow missile supplied to Ukraine by Britain, which announced last week that it was providing them. Kremlin spokesperson Dmitry Peskov said earlier on Monday that Russia viewed Britain's decision to supply the missiles "extremely negatively".

Ukraine's state security agency served businessman Dmytro Firtash and top managers of companies he controls with "notices of suspicion" of embezzlement, the Security Service of Ukraine (SBU) said in a statement. The SBU said that, acting with the Economic Security Bureau, it had uncovered the alleged theft of up to $485m between 2016 and 2022 as part of a "large-scale scheme" involving Ukraine's gas transit system.

Seven people including a Russian-installed senior official and a teenager were wounded when an explosion ripped through a beauty salon in the centre of Russian-controlled Luhansk in eastern Ukraine on Monday, officials said.

UN aid chief, Martin Griffiths, said that efforts will continue to extend a deal allowing the safe Black Sea export of Ukraine grain, a pact Moscow has threatened to quit on 18 May over obstacles to its grain and fertiliser exports, Reuters reports.

Zelenskiy issued a new appeal to Nato to make a "positive political decision" on Kyiv's membership at its July summit. Zelenskiy made his remarks in a video address to the Copenhagen democracy summit. He said that Finland joining Nato showed the strength of security guarantees, and thanked Denmark and other allies for their resolve in assisting Ukraine against Russia.