Judge temporarily halts new South Carolina abortion restrictions
A judge has blocked a South Carolina law enacted this week that bans most abortions past the six-week mark, a point at which most women are not yet aware they are pregnant, the Associated Press reports.
The ruling by judge Clifton Newman is the latest complication conservative state lawmakers have faced as they move to cut off abortion access following the supreme court's decision last year overturning Roe v Wade and allowing states to restrict the procedure entirely. Newman ordered the law put on hold until the state supreme court can review it, in a ruling that came 24 hours after the law was signed by governor Henry McMaster, the AP reports.
The state now reverts to a previous law that bans abortions at about the 20-week mark.
Key events
The Republican presidential field will gain a new entrant early next month, when North Dakota governor Doug Burgum announces his campaign for president, the Washington Post reports.
Burgum does not have much of a national profile, and it's unclear how he will differentiate himself from the race's frontrunner Donald Trump and his strongest challenger, Florida governor Ron DeSantis. Burgum has signed a law banning almost all abortions in the reliably-Republican state, and another cracking down on transgender rights.
Despite his pursuit of rightwing policies typical of Republican governors nationwide, Burgum complained to the editorial board of North Dakota newspaper the Forum that many Americans feel alienated from the political process. "There's definitely a yearning for some alternatives right now," he said.
Just what is keeping the debt ceiling negotiators from finding a deal? Republican House speaker Kevin McCarthy said earlier today that overall government spending was the biggest point of contention.
But CNN reports that Garret Graves, the Louisiana congressman who is McCarthy's lead negotiators with Joe Biden's deputies, said the GOP is insisting on stricter work requirements for government aid programs:
Studies have shown that more stringent requirements for government aid recipients to work undercut the programs' effectiveness. Perhaps most importantly for the talks aimed at warding off a US government default, several Democrats say they're opposed to tightening work requirements, potentially threatening the path to enactment of any compromise that includes such provisions.
Let's have a quick vibe check of the US Capitol, home to both behind-closed-doors negotiations that may determine whether the world's largest economy is brought to its knees by a debt default in a few days, and tour groups.
Those who lead visitors around the Capitol are maintaining their sense of humor about all this, the Associated Press finds:
Some of the tourists are, unfortunately, not, The Messenger reports:
Here's video of the moment a Louisiana State University women's basketball player fainted onstage at the White House:
The team's coach told reporters on scene that the player was "fine".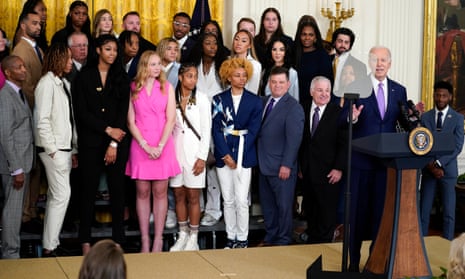 At the White House, Joe Biden was in the middle of remarks honoring the Louisiana State University women's basketball team for winning the NCAA title when someone collapsed onstage.
The Guardian's David Smith was covering the event when it happened, and reports the person has been taken out of the room.
The South Carolina anti-abortion bill now on hold was approved on Tuesday. Here's a bit more on what it contained:
If signed into law the bill would ban most abortions at about six weeks, a period when most people are unaware they are pregnant.
The Fetal Heartbeat and Protection From Abortion Act would ban abortions at the earliest detection of cardiac activity, and, if signed into law, would set up a judicial battle over whether the bill is constitutional. The bill already passed the state house legislature with overwhelming support, and is part of a wave of anti-abortion legislation passed or proposed throughout the country since the supreme court overturned Roe v Wade last year and eliminated the constitutional right to abortion.
Abortion access in the south – which already has some of the most restrictive laws in the country – has been dramatically curtailed with new legislation in North Carolina and Florida. A series of Texas laws prohibit abortions after six weeks and make performing abortions a felony punishable up to life in prison.
The Guardian's Nick Robins-Early reported for us on the decision earlier this week:
Here's some markets news. Traders are in a better mood.
Reuters reports:
Wall Street jumped on Friday following progress in negotiations on raising the U.S. debt ceiling, while chip stocks surged for a second straight day on optimism about artificial intelligence.
After several rounds of talks, U.S. President Joe Biden and top congressional Republican Kevin McCarthy appeared to be nearing a deal to increase the government's $31.4 trillion debt limit for two years, while capping spending on most items, a U.S. official told Reuters.
The Dow Jones Industrial Average was set to end a five-day losing streak, while the Nasdaq Composite Index jumped to its highest level since August 2022."

Investors were closely watching debt ceiling talks as Biden and McCarthy still seemed at odds over several issues heading into the long weekend, with the U.S. stock market closed on Monday for the Memorial Day holiday.
"All the signs point to a deal getting done and this rally being sustained, but if we get through the weekend and we don't have a deal or it falls apart in some way, then we're going to wake up Tuesday morning to some pretty material losses," said Scott Ladner, chief investment officer at Horizon Investments in Charlotte, North Carolina.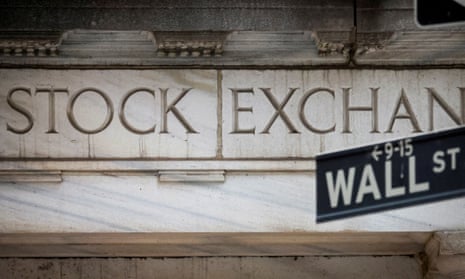 It's an amazing/excruciating time to be alive when waiting for a debt ceiling deal. Into every news vacuum a little vacillation, vacuousness and vim must rush.
Here's a news "snap" from Reuters, moments ago.
DEBT CEILING DEAL IS POSSIBLE ON FRIDAY BUT COULD EASILY SLIP INTO WEEKEND – BIDEN ADMINISTRATION OFFICIAL."
As we wait for more information, here's a brilliant tweet from a CNN reporter/producer.
Democrats are buoyant in Minnesota after a powerhouse legislative session and former US president Barack Obama has noticed and is holding the state up as an example and a fillip for his politics and party.
"If you need a reminder that elections have consequences, check out what's happening in Minnesota," he tweeted earlier today.
Obama further tweets that: "Earlier this year, Democrats took control of the State Senate by one seat after winning a race by just 321 votes. It gave Democrats control of both chambers of the state legislature and the governor's mansion.
"Since then, Minnesota has made progress on a whole host of issues – from protecting abortion rights and new gun safety measures to expanding access to the ballot and reducing child poverty. These laws will make a real difference in the lives of Minnesotans."
And a further optimistic note.
The Minpost.com article Obama linked to in the first tweet describes the legislative session just ended as "transformational" and "bonkers" depending on your party.
The so-called DFL, which stands for Democratic Farmer Labor party, aka the Democrats in Minnesota, "codified abortion rights, paid family and medical leave, sick leave, transgender rights protections, drivers licenses for undocumented residents, restoration of voting rights for people when they are released from prison or jail, wider voting access, one-time rebates, a tax credit aimed at low-income parents with kids, and a $1 billion investment in affordable housing including for rental assistance," the publication noted.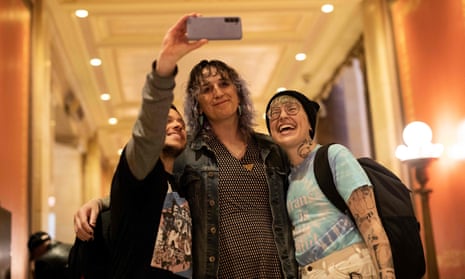 As Republican legislatures continue their march to the right, Iowa's latest move is to ban teachers from raising gender identity and sexual orientation issues with students up to grade six (typically 11-years-old), and all books depicting sex acts will be removed from school libraries, under a bill Republican governor Kim Reynolds signed today.
The Associated Press reports:
The new law is among similar measures that have been approved in other Republican-dominated statehouses around the country. As with many of those proposals, Iowa Republicans framed their action as a commonsense effort to ensure that parents can oversee what their children are learning in school and that teachers not delve into topics such as gender and sexuality.

Despite the opposition of all Democratic legislators, Republicans who hold large majorities in Iowa's state House and Senate approved the measure in April and there was little doubt that Reynolds would sign it; she had made issues related to gender identity and sexuality a focal point of her legislative agenda this year.

"This legislative session, we secured transformational education reform that puts parents in the driver's seat, eliminates burdensome regulations on public schools, provides flexibility to raise teacher salaries, and empowers teachers to prepare our kids for their future," Reynolds said in a statement.

Under the new law, school administrators also would be required to notify parents if students asked to change their pronouns or names. Religious texts will be exempt from the library ban on books depicting sex acts.

Democrats and LGBTQ+ groups argued that the restrictions would hurt children by limiting their ability to be open with teachers about gender and sexuality issues and to see their lives reflected in books and other curriculum.

The law also requires schools to post online a list of books in libraries, along with instructions for parents on how to review them and classroom instructional material, and to request that any material be removed. Schools would need parental approval before they could give surveys to students related to numerous topics, including mental health issues, sex and political affiliation.

This builds on two bills that Reynolds signed into law earlier in the year, restricting the restrooms transgender students can use and banning gender-affirming medical care, such as puberty blockers, for people younger than 18.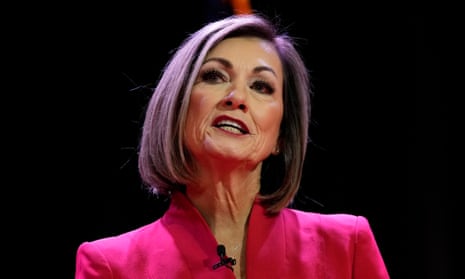 The anti-abortion law that a judge in South Carolina just blocked is similar to a ban on abortion once cardiac activity can be detected that lawmakers there had passed in 2021.
The Associated Press adds:
The state supreme court decided previously that the 2021 law violated the state constitution's right to privacy. Legislative leaders said the new law makes technical tweaks. But judge Clifton Newman said: "The status quo should be maintained until the supreme court reviews its decision. It's going to end up there."

Tuesday's law went into effect immediately after it was signed and Planned Parenthood reported that nearly all of the 75 women with appointments for abortions over the next several days appeared to be past six weeks pregnant, an attorney for the women's health group, Kathleen McDaniel said, who said the harm to women "is happening. It has already happened."

The South Carolina measure joins stiff limitations pending in North Carolina and Florida, states that had been holdouts providing wider access to the procedure.
We are awaiting news of a debt ceiling deal, amid reports that negotiators for Joe Biden and Kevin McCarthy are nearing an agreement that would cut some government spending while preserving many of the White House's priorities. Meanwhile, the GOP-led push to tighten abortion access was dealt a setback in South Carolina, where a judge temporarily halted a newly passed ban on procedures past the sixth week of pregnancy until the state supreme court can review it.
Here is what else has happened today:
Shortly after Roe v Wade was overturned, an Indiana doctor went public with the story of a 10-year-old rape victim from Ohio who had to seek an abortion in the state, which prompted Indiana's Republican attorney general to demand that the doctor be disciplined for her statements. The Guardian's Poppy Noor reports on a new development in the case:
The Indiana state medical board has ruled that it will allow Dr Caitlin Bernard to continue practicing in Indiana after she spoke out about a 10-year-old rape victim who traveled to Indiana for abortion care due to restrictions in the girl's own state of Ohio.
The doctor will not lose her license, although the seven-person board ruled that Bernard violated patient privacy laws in discussing the 10-year-old's case with media. Bernard was not found to have violated reporting requirements about child abuse in the case – another charge against her.
The board was asked by the state attorney general to discipline Bernard last summer, in a nationally watched case that has drawn accusations of being motivated by anti-abortion politics.
As the debt ceiling negotiations have worn on, progressive Democrats have called on Joe Biden to consider invoking the constitution's 14th amendment to continue paying the government's bills, even if no increase is agreed on.
Biden never seemed that willing to entertain the idea, and in an interview with CNN today, deputy Treasury secretary Wally Adeyemo confirmed the idea was off the table:
The Guardian's Martin Pengelly reports that Donald Trump was the victim yesterday of a roasting from an unusual party – his own son:
Donald Trump Jr accidentally insulted his father on Thursday night, mixing up his words while trying to condemn Ron DeSantis, Donald Trump's closest rival for the Republican presidential nomination.
"Trump has the charisma of a mortician and the energy that makes Jeb Bush look like an Olympian," Trump Jr said on his online show, Triggered With Don Jr, on the Rumble video platform on Thursday night.
Jeb Bush was a former governor of Florida and party establishment favourite when Trump Sr won the Republican primary in 2016.
DeSantis, the current governor of Florida, made his 2024 campaign official on Wednesday, with a glitch-filled launch on Twitter.
As Ron DeSantis's presidential campaign heats up, there's still the matter of his ongoing fight with entertainment giant Disney over the Florida governor's approach to gay and transgender rights. The Guardian's Richard Luscombe takes a look at the feud, and what it might mean for DeSantis's White House bid:
It has become one of the most compelling Disney stories ever told, but so far without a happily ever after. In fact, the entrance this week of Florida's Republican governor Ron DeSantis into the race for his party's presidential nomination only adds gasoline to his raging feud with the theme park giant over diversity and transgender rights.
It's a battle that is, conversely, both an essential ingredient to the culture war agenda DeSantis believes will win him the White House in 2024; and a headache he could well do without as he attempts to prove his credentials as a fiscally responsible conservative.
From the moment Disney's bosses dared to speak out in March 2022 against DeSantis's notorious parental rights in education bill, the so-called "don't say gay" law that outlaws discussion in Florida's classrooms of sexual orientation and gender identity, the governor climbed aboard a rollercoaster he doesn't seem to want to get off.
"DeSantis is running for president and looking for issues that will appeal to potential Republican primary voters all across the country," said Aubrey Jewett, professor of political science at the University of Central Florida, and a long-time Disney observer.
"Certainly the main reason for attacking Disney is he believes it will increase his name recognition and visibility in a positive way, but it doesn't make a lot of sense.