Rayner attacks Dowden over 'Tory mortgage bombshell'
Angela Rayner points out the last time the deputies stood in at PMQs two weeks running was in 1996. She says she's proud to be in the same place John Prescott once stood, before pointing at Oliver Dowden: "He's no Heseltine."
Inspired by John Prescott's question back in 1996, she points out that "tens of 1000s of families are facing repossession and homelessness" due to the 'Tory mortgage bombshell".
Oliver Dowden says he won't take a lecture on housing policy from the Labour party and points out that his parents would not have been able to buy their own home if it were not for Margaret Thatcher.
Key events
Rishi Sunak was asked about public sector pay during his press conference.
He said his decision will be guided by two principles.
The first is fairness. Fairness for our public sector workers, because we want to make sure that they're rewarded fairly for their hard work, but also fairness the taxpayers who have to foot the bill for pay rises, and the other thing will be guided by is responsibility.

Everyone knows the economic context that we're in and we need to make sure that government decisions, particularly when it comes to not borrowing more, are made responsibly so that we don't fuel inflation and make it worse or last for longer.
The UK prime minister, Rishi Sunak, is giving a standalone press conference in Vilnius.
From a UK perspective Sunak said "we are the leading European contributor to Nato" and said that British people should know how appreciated that is within the alliance, as one of the only nations that contributes to every Nato mission.
He lauded the G7 framework for security for Ukraine but said the UK had moved first on several elements in providing for Ukraine, and said that the UK starts training Ukrainian pilots next month. He harks back to the UK being one of the founding members of Nato.
He said:
Nato is more important than ever. It has proved to be one the most important alliance in history and the UK is at its heart.
He is taking questions from journalists who are asking about domestic policy as well as questions about Nato.
You can follow our Ukraine liveblog for more on the latter:
Almost 1,200 Scottish homes are being brought back into use to house Ukrainian refugees with the help of a Scottish government fund.
PA reports:
A total of 14 projects have been provided with £23m to bring 1,168 homes back into use, offering accommodation to those fleeing to Scotland due to the Russian invasion.

The money came from a £50m fund that the Scottish government set up last year, with almost 1,000 Ukrainian nationals already being put up in 450 refurbished homes, according to government figures.

The figures come as the contract for a cruise ship in Edinburgh which temporarily housed Ukrainian refugees ended.

Shirley-Anne Somerville, the social justice secretary, said: "We stand in solidarity with the people of Ukraine and are determined to do all we can to help those who wish to build their life here in Scotland.

"Our innovative £50m programme provides a vital lifeline for those fleeing the war by providing long-term and secure accommodation through reclaimed empty homes.

"I am proud that Scotland has been able to play its part and pleased to see us reach and surpass the crucial milestone of 1,000 homes for displaced Ukrainians.

"We have been able to house hundreds of families and individuals in safe accommodation so far and we will continue to work closely with councils and housing associations as we build on this excellent progress."

According to the most recent figures, almost 25,000 Ukrainians came to the UK with a sponsor located in Scotland, 20,022 under the Scottish government's super sponsor scheme.
G7 countries have agreed to stand by Ukraine for "as long as it takes" as they set out the details of what a package of new security measures will entail, with the UK pledging to get more Ukrainian pilots trained in Britain.
PA reports:
The leaders of the wealthiest economies, which includes the UK, US, Japan, Canada, France, Germany and Italy, jointly penned a security accord at the Nato summit in Vilnius on Wednesday.

The prime minister, Rishi Sunak, has said it marks a "new high point" in international support for Ukraine.

He thinks it will send a message to the Russian president, Vladimir Putin, and has the potential to bring an end to the conflict in eastern Europe.

The pact contains promises to act multilaterally and on a country-to-country basis to offer Ukraine long-term security guarantees.

The UK's side of the bargain will see more Ukrainian pilots trained in Britain.

No 10 said the precise offer for each country will be set out in their bilateral agreements.

In a joint declaration signed by G7 leaders, they said: "We will stand with Ukraine as it defends itself against Russian aggression, for as long as it takes.

"We stand united in our enduring support for Ukraine, rooted in our shared democratic values and interests, above all, respect for the UN charter and the principles of territorial integrity and sovereignty."

The group said the mission was to "ensure a sustainable force capable of defending Ukraine now and deterring Russian aggression in the future".

The pact promises security assistance and modern military equipment, prioritising air defence, artillery and long-range fires, armoured vehicles and other key capabilities, such as air combat.

Ukraine's military equipment will increasingly be brought into "interoperability with Euro-Atlantic partners".

Plans are also in place to boost Kyiv's defence industry, commit to more training exercises and provide support for cyber defence and resilience initiatives.

G7 countries are also pledging to help Ukraine meet the reforms asked of it to become a Nato member.

They added that the west "remains committed to supporting Ukraine by holding Russia accountable" through sanctions and by punishing "war crimes and other atrocities".
An MP has called upon the deputy prime minister to delve into the depths of his soul and condemn the Home Office's decision to paint over an asylum centre children's mural.
PA reports that the SNP's Pete Wishart criticised the lack of compassion and concern demonstrated by ministers in response to what he described as a "grotesque" ask.
The decision to paint over murals of cartoon characters, including Mickey Mouse and Baloo from The Jungle Book, at an asylum seeker reception centre in Kent was made by immigration minister Robert Jenrick, who reportedly felt they were too "welcoming".
Speaking in the Commons on Tuesday, though, Jenrick said the murals were painted over because they were not "age appropriate" for the majority of the young people staying there.
When challenged by Wishart at prime minister's questions, Oliver Dowden emphasised the government's determination to combat the "vile" people smuggling trade and condemned those involved in exploiting vulnerable women and children.
Perth and North Perthshire MP Mr Wishart told the Commons: "I don't think I've ever seen anything quite so grotesque as the painting-over of Mickey Mouse on a children's mural, as was done by the Home Office in a detention centre in Kent. No minister so far has raised the necessary compassion or concern to speak out about this.
"So can I ask the Deputy prime minister to look into the deeper recesses of his soul and just simply condemn it?"
Dowden replied: "I'll tell him what real compassion looks like and that means stopping the vile people smuggling trade across the Channel condemning women and children to death.
"This government is taking action to deal with it, with our stop the boats bill, and that party shamefully 18 times last night voted against it."
At PMQs, Angela Rayner repeated John Prescott's question from 1996 – "Why is it that in Tory Britain tens of thousands of families are facing repossession, negative equity and homelessness?" – and asked why she should need to ask the same question 27 years later, as she challenged Oliver Dowden on child poverty and the "Tory mortgage bombshell".
Dowden and Rayner were standing in for the prime minister and the Labour leader as Rishi Sunak attended a Nato summit in Vilnius.
The joint chief executive of Thames Water has refused to apologise for allowing water companies to increase their debt during her time as chief of Ofwat, the water regulator.
Cathryn Ross's comments came during a parliamentary committee session with Thames Water bosses as concerns mount over the financial viability of the company.
Thames Water has secured £750m of emergency funding from its shareholders but the debt-ridden company warned it would need further funding in the years ahead.
The independent MP Angus MacNeil will not return to the SNP group after his suspension expires, he has announced.
The Western Isles MP has criticised the party's independence strategy, saying he will not return to the Westminster group until at least after the SNP conference in October if they provide "clarity on independence", PA News reports.
In a letter he published on Twitter, MacNeil said:
I will only seek the SNP whip again if it is clear that the SNP are pursuing independence.

At the moment, the SNP has become a brand name missing the key ingredient. The urgency for independence is absent.
He added:
The Scottish government went to the supreme court a year ago utterly clueless about how to pursue independence, left the supreme court utterly clueless about how to pursue independence.

The SNP still have no clear understanding that it has to use elections to negotiate Scottish independence from Westminster by getting the backing of the majority of the electorate.

The SNP members must have a say at conference on the policy direction, which is hasn't until now.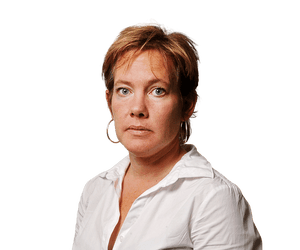 Sandra Laville
The appointments of the current and previous chairs of the water regulator Ofwat should be investigated, campaigners have said, as the Liberal Democrats called for the watchdog to be abolished.
Jonson Cox, a former chair of the regulator, had multimillion-pound links with the privatised water industry before taking up the role. The current chair, Iain Coucher, remains a senior adviser to a global private equity firm that has interests in the water industry in the US.
Cox and Coucher declared all their interests when they were appointed by the government. Campaigners say their respective appointments represent a failure of the system and have written to Thérèse Coffey, the environment secretary, calling for an independent investigation.
Ofwat is under increasing pressure because of the scale of debts England's water companies have been allowed to build up – £60bn – while paying out more than £72bn in dividends since privatisation. Ultimately the environment secretary is responsible for the appointment of the chair of the regulator.
Ash Smith, an activist from the group Windrush Against Sewage Pollution, said in the letter to Coffey:
The failure of the regulators is now obvious, so the reasons why supposedly highly regulated water companies have done so well by exploiting captive bill-payers should, we think, be an important subject for the secretary of state ultimately responsible for the sewage scandal. 'Regulatory capture' or worse are obvious features that surely require investigation.

I urge you to order an independent investigation, but this time to extend across the board of water industry regulation; to include the influence of conflicting interests and the revolving door of employment between the regulated and the regulator.
Tim Farron, the environment spokesperson for the Lib Dems, supported calls for an inquiry into the regulator and the industry as a whole on Wednesday. The party is calling for Ofwat to be abolished and replaced with a more powerful new regulator.
Read more here:
Downing Street said there was "no final decision" on public sector pay, with ministers still considering whether to accept the recommendations of pay review bodies.
The prime minister's official spokesperson said: "We are still working through that process."
He said the government, with the target of cutting inflation, would "need to consider those recommendations carefully".
He told reporters:
We are looking at all of those recommendations in the round and are working through the process. We haven't made a final decision on accepting them.
The spokesperson indicated that there would be concerns about borrowing to fund pay rises.
Clearly, borrowing to fund double-digit pay rises … we think would be inflationary, so we need to consider in the round.
Here's some reaction to today's PMQs:
Rachel Wearmouth, deputy political editor of the New Statesman says Rayner demolished Dowden.
The Mirror's Whitehall correspondent Mikey Smith says Dowden was like a substitute teacher unable to control the class.
Columnist for the Evening Standard and the iPaper Ayesha Hazarika said Dowden's attempt at a joke was painful.
Noa Hoffman, political reporter of the Sun says the whole thing was painful.
John Rentoul, chief political commentator, the Independent, said Dowden's cliches were dreadful.
Cat Smith of Labour asks Dowden about plans to close ticket offices, which she says is "yet another cost-of-living bombshell" hitting constituents.
Dowden says it is important railways continue to "reform" after the "record amount of money we gave them during Covid".
He adds that if Smith is concerned about people's ability to take trains she should condemn "totally unjustified" strikes.
Mhairi Black, the SNP's deputy Westminster leader, asked about the rise in mortgage rates, which she says are have surpassed the levels seen after the "disastrous mini-budget" by Kwasi Kwarteng.
She asks:
How high do they need to go until he and his government takes it seriously?
In response, Dowden says "the driver of higher mortgage rates is higher inflation".
He adds that this is driven by the war in Ukraine and disruption in the supply chain due to Covid, adding that Sunak plans to halve inflation.
Black responds that it has been forecast that mortgages could rise by another £500 for a million households.
She says:
The prime minister says people need to hold their nerve.
She added that people need help "right now".
Pete Wishart brings up the order from the immigration minister, Robert Jenrick to repaint murals of cartoon characters including Mickey Mouse painted on the walls of an asylum seeker reception centre
He said:
I don't think I've ever seen anything quite so grotesque as the painting over of Micky Mouse on a children's mural as was done by the Home Office at a detention centre.

No Tory Minister has roused the necessary compassion or concern to speak out about this. So can I ask the Deputy PM too look into the deeper recesses of his soul and just simply condem it?
Oliver Dowden responds by deflecting:
I'll tell [Pete Wishart] what real compassion looks like. Stopping the vile people smuggling trade across the channel, condemning women and children to death. The SNP shamefully 18 times last night voted against our Stop the Boats Bill.
Oliver Dowden:
It is this party, not the party opposite, which extended free school meals to all five, six and seven-year-olds, something the party opposite failed to do, and it sits alongside many measures we're taking to help people with the cost of living.
Dowden went on to highlight further government support, adding:
It may come as a surprise to (Ms Rayner) but balancing the books means more than working out how many millions to take from her union paymasters.
Oliver Dowden says Labour says it is the party of working people, but under their plans, people can't even get to work, with Just Stop Oil protesters "blocking our roads", "their union paymasters stopping our trains" and the "hated ULEZ stopping cars across our capital".
He says Conservatives get Britain moving while Labour is just "standing in everyone's way".