Key events
Muchova holds. She survives another service game and it's 3-3 in the first set. Townsend will be kicking herself. She might have had this first set wrapped up if she'd been more ruthless on break point.
Townsend lets another break point go. She's had six already but has only taken one. Muchova fights back and has the advantage in this game.
Deuce. Muchova's backhand slice clips the net and sits up for Townsend to unload a back hand across the court. Muchova reaches it but it drops on her and she can't get it back over the net.
Correction. Townsend's stance when receiving a serve is not like a batter at a cricket crease. It's hard to describe, really. It's as if she's fencing. Both shoulders are still pointing down the court but one foot is significantly further ahead than the other. Both are knees bent before she takes a spring and s step and almost attacks the base line. She's down 40-30 as Muchova serves to tie the set.
Now Muchova has three break points. She was given a gimme with that last point. A floater of a return allowed Townsend the chance to charge to the net. But she was caught in three minds. Does she smash, does she drop, does she play to the corner. In the end she fluffed it straight into the net.
Muchova then breaks back. 2-3 in the first set.
Townsend breaks and leads the first set 3-1. She had to work for that. Muchova figured out that serves to the body would combat the American's unique stance when receiving. It went from 0-40 to 30-40 but Muchova went long on her forehand and so failed to hold her serve.
Townsend brutalises a forehand winner across the court. It's not just power, that couldn't have been placed better. She's got three break points to take control of this first set.
Townsend holds and takes the game. She leads this first set 2-1.
Meanwhile, Wang and Schmiedlova have each held their serves and are squared at 2-2.
There are noisy planes flying overhead in New York. Both players have shown their irritation but can clearly focus on the task at hand. They've just exchanged a rally of 19 shots with Townsend hammering home a forehand winner. She is lethal when unloading on that forehand. A smash at the net makes it 40-15.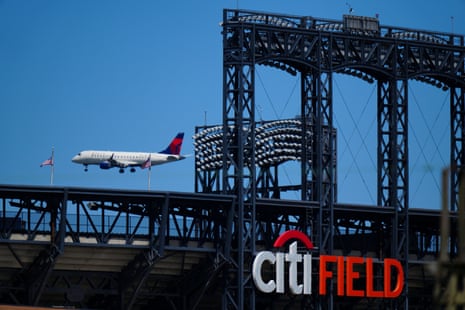 Muchova holds. 1-1 in the first set. Entertaining so far.
Townsend takes it to deuce with a wonderful return. She has an interesting approach to returning serves, starting in an almost exaggerated batting stance seen in cricket. One foot in front of the other staring down the line. It's working, she has a break point.
Townsend aces to take the first game. 1-0 up against Muchova.
Muchova was the runner-up at this year's French Open.
I've jumped ship already. I think Muchova (10) against the America Townsend could be the one to stick with. Townsend had the serve on game-point in the opening exchange but leaves her backhand winner short, clattering the net. This first game has already had multiple deuce exchanges. Like I said, this is the one to watch.
We have our first game of the day. At least the first that I've seen. Scmiedlova holds her serve against Wang and is 1-0 up.
In case you missed it, Carlos Alcaraz eased through to the next round.
Bryan Armen Graham was there to see and produced this report:
There are a few games getting underway as we speak:
Women's singles:
Men's doubles:
Women's doubles":
I've always wondered what it must be like to play one of your mates in a top level tennis match. Do they carry gripes off the court? Do they exchange personal quips in the heat of battle?
Swiatek and Juvan are (apparently) good chums. We'll find out later what sort of energy they share in the middle.
We said goodbye to a legend yesterday. And, as this piece below begins, "John Isner's career fittingly ended with a final-set tiebreaker"
The 38-year-old American ended a 17-year career when he lost to his fellow Yank Michael Mmoh 3-6, 4-6, 7-6 (3), 6-4, 7-6 (7).
Isner's most famous contribution to the game is his involvement in the longest ever match in the sport's history. Back in the first round of Wimbledon in 2018, he played out a marathon with Nicolas Mahut that lasted 11 hours and five minutes and ended with a 70-86 score in the fifth set. Isner, of course, won that one.
He bows out with a career-high ranking of No 8 but it's that breathless slog that we'll remember most.
There are some other tasty matches today
I blanked on the games underway past midnight on my side (I'm in London). Not the greatest start.
Crowd favourite Coco Gauff plays Elise Mertens from Belgium. That should be a belter.
Another American, Taylor Fritz takes on Jakub Mensik. Oh, and a certain Novak Djokovic plays his countryman, Laslo Djere.
All of those games will only start once I've packed up but if you're joining from a far flung time-zone, or are coming back from a night out, these will be worth a go.
Preamble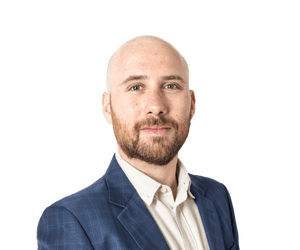 Daniel Gallan
Hi folks and welcome to the third round of the US Open. There are a few tasty games on this afternoon and evening with my personal favourite being the tie between the American Frances Tiafoe and his French opponent, Adrian Mannarino. That's the 10th and 22nd seeds locking horns at 18:30 BST/13:30 EST, but there is a bigger name in action.
The defending champion and top ranked player, Iga Swiatek of Poland plays the unseeded Kaja Juvan from Slovenia. That gets going around 17:15 BST/12:15 EST.
There are Brits involved too. Neal Skupski is one half of the top-ranked men's doubles pair alongside his Dutch mate, Wesley Koolhof. Heather Watson will fly the flag in the women's doubles as she partners Anna Danilina from Kazakhstan.
There'll be loads going on and I'll be keeping an eye and ear on it all. If you fancy dropping me a line I'd love to get your thoughts.
Hope everyone's had a top Friday. Let's get cracking…