Twitter handed over at least 32 direct messages from Trump account to prosecutors – court filing
Twitter handed over at least 32 direct messages from Donald Trump's account to special counsel Jack Smith earlier this year in the justice department's investigation into the 2020 election subversion case, according to newly unsealed court filings.
In the new filings, Smith's team revealed "the materials Twitter produced to the Government included only 32 direct-message items, constituting a minuscule proportion of the total production".
From Politico's Kyle Cheney:
Key events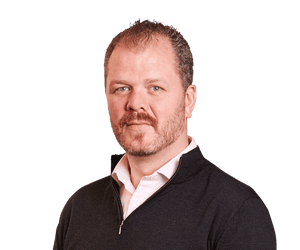 Martin Pengelly
As the old saying goes, "where there's smoke there's fire": the Colorado Republican congresswoman Lauren Boebert's claim not to have been vaping during a theatrical performance in Denver from which she and a male companion were ejected has been proven false.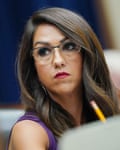 In an episode that generated widespread headlines, the far-right controversialist was escorted out of a performance of the Beetlejuice musical at the Buell Theatre last weekend.
Speaking on condition of anonymity, a woman who sat behind the congresswoman told the Denver Post: "These people in front of us were outrageous. I've never seen anyone act like that before."
The woman, who is pregnant, said she asked Boebert to stop vaping.
Boebert said simply: "No."
Boebert and her companion were eventually escorted from the theatre. Boebert's office confirmed the incident but denied the congresswoman had been vaping, even though suc behaviour was detailed in a widely cited incident report.
Surveillance footage obtained by 9News, an NBC affiliate, disproved Boebert's claim.
More:
Donald Trump has widened his lead in the Republican presidential primary in the three weeks since the first GOP primary debate – in which he did not take part, according to a new poll.
The Fox News poll showed 60% of potential Republican primary voters support Trump, up from 53% in a survey taken before the 23 August debate in Milwaukee. The report said:
Some of Trump's biggest gains come from women (+10), voters under age 45 (+9), White evangelicals (+8), and White men without a college degree (+8).
Trump's closest rival, Florida governor Ron DeSantis, has seen his support drop since the debate, the results showed. The survey found 13% of GOP voters back DeSantis in the primary, down three points. Vivek Ramaswamy held his third-place slot at 11%
Melania Trump, Donald Trump's wife, may be back on the Republican presidential candidate's campaign trail with him "pretty soon", he said.
In an interview with "Meet the Press", moderator Kristen Welker asked the former president, "we'll get her on the trail soon?" Trump replied:
Yes. Soon? Yeah, pretty soon. When it's appropriate, but pretty soon. She's a private person, a great person, a very confident person and she loves our country very much.
He added:
Honestly, I like to keep her away from it. It's so nasty and so mean.
The former first lady was a prominent fixture in Donald Trump's 2016 presidential campaign and throughout his presidency, but she has rarely been spotted by her husband's side since leaving the White House. Most notably, she did not appear at any of his court appearances.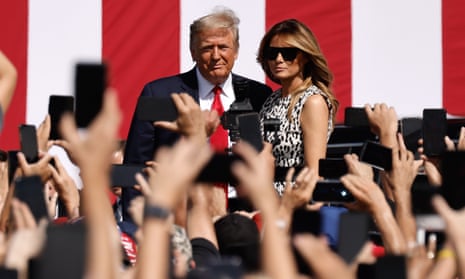 Joe Biden appeared to support the auto workers strike in strong comments made during his White House address this afternoon. He said:
No one wants a strike, but I respect workers' right to use their options under the collective bargaining system.
"I understand the workers' frustration," he added.
Record corporate profits … should be shared by record contracts for the UAW.
My colleague Maya Yang is covering the strike on our dedicated UAW strike blog.
The team of special counsel Jack Smith obtained a search warrant in January directing Twitter, now known as X, to produce "data and records" related to Donald Trump's Twitter account as well as a non-disclosure agreement prohibiting Twitter from disclosing the search warrant.
Court filings last month showed Twitter delayed complying with the warrant, leading to a federal judge holding the company in contempt and fining it $350,000.
The filing said prosecutors got the search warrant after a court "found probable cause to search the Twitter account for evidence of criminal offenses".
The court found that disclosing the warrant could risk that Trump would "would seriously jeopardize the ongoing investigation" by giving him "an opportunity to destroy evidence, change patterns of behavior", according to the filing.
Prosecutors warned Trump's knowledge of Twitter search warrant could 'precipitate violence' – court filings
Federal prosecutors secretly argued that informing Donald Trump about their efforts to access his Twitter account could "precipitate violence", according to newly unsealed court filings.
Prosecutors working for special counsel Jack Smith worried that Trump would publicly announce the search warrant or his Twitter feed, as he did on his Truth Social platform when his Mar-a-Lago estate was searched by the FBI last year.
Informing Trump about the Twitter search warrant "could precipitate violence as occurred following the public disclosure of the search warrant executed at Mar-a-Lago," the prosecutors warned. The news was first reported by Politico.
Prosecutors argued for keeping Trump in the dark about the Twitter search warrant was necessary because they said the former president presents a "significant risk of tampering with evidence, seeking to influence or intimidate potential witnesses, and 'otherwise seriously jeopardizing' the Government's ongoing investigations."
"These are not hypothetical considerations in this case," the prosecutors wrote.
Following his defeat in the 2020 presidential election, the former President propagated false claims of fraud (including swearing to false allegations in a federal court filing), pressured state and federal officials to violate their legal duties, and retaliated against those who did not comply with his demands, culminating in violence at the U.S. Capitol on January 6.
In response, Twitter said the prospect of violence was "facially implausible" and argued that Trump already knew many details about Smith's investigation. US district court judge Beryl Howell ultimately rejected the social media company's arguments.
The new filings also show Twitter turned over at least 32 direct messages from Trump's account, @realDonaldTrump, to prosecutors. Prosecutors also obtained data that could show his location at the time certain tweets were sent, or if anyone else was accessing his account.
Twitter handed over at least 32 direct messages from Trump account to prosecutors – court filing
Twitter handed over at least 32 direct messages from Donald Trump's account to special counsel Jack Smith earlier this year in the justice department's investigation into the 2020 election subversion case, according to newly unsealed court filings.
In the new filings, Smith's team revealed "the materials Twitter produced to the Government included only 32 direct-message items, constituting a minuscule proportion of the total production".
From Politico's Kyle Cheney:
A prominent New York progressive is warning that mayor Eric Adams's hostile comments about the rising number of migrants in the city are "dangerous" and risk inciting violence against the new arrivals and other immigrants.
Tiffany Cabán, aiming for re-election to the city council this November and long endorsed by leading leftwing figures, including US senators Bernie Sanders and Elizabeth Warren and New York representative Alexandria Ocasio-Cortez, attacked as "irresponsible" the mayor's remarks last week that the sharp increase in migration to New York would "destroy" the city.
Cabán told the Guardian:
The idea that new arrivals would destroy New York City is absurd to me. New arrivals, immigrants, made our city.
"I think there's a real possibility of his rhetoric fomenting violence, and that's the last thing we need," Cabán, a former public defender, added.
New York and other Democratic-led cities have received hundreds of thousands of people who crossed the US-Mexico border to request asylum since last year.
More than 110,000 migrants have arrived in New York, most making their own way but many also bussed by Texas authorities, without liaison. Officials say they are struggling to provide for nearly 60,000 migrants currently in the city's care.
Joe Biden is currently delivering remarks on the United Auto Workers (UAW) strike, launched after the union failed to reach agreement with the US's three largest manufacturers over a new contract.
We have a live blog covering Biden's speech about the most ambitious industrial labor action in decades.
Three men cleared of plotting to kidnap Michigan governor Gretchen Whitmer
The last three men to stand trial in connection with a plan to kidnap Michigan governor Gretchen Whitmer were found not guilty on all counts on Friday.
William Null, twin brother Michael Null and Eric Molitor were among a group of 14 men charged in state and federal court over an alleged plot to kidnap the governor at her vacation home in northern Michigan in 2020.
The three men were found not guilty of providing support for a terrorist act and a weapon charge, AP reported. Nine others were convicted and now five have been cleared. The key players, Adam Fox and Barry Croft Jr, were convicted of a kidnapping conspiracy last year in a different court.
Prosecutors said the plot was fueled by rumors that the 2020 presidential election would be stolen and restrictions during the Covid-19 pandemic imposed by Whitmer's administration.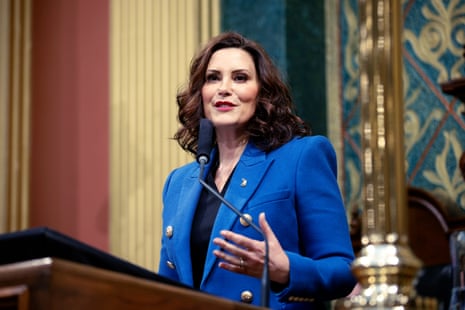 US ambassador to Moscow visits jailed WSJ reporter Evan Gershkovich
The US ambassador to Moscow, Lynne Tracy, has visited Wall Street Journal reporter Evan Gershkovich, who is being held in pre-trial detention on charges of espionage, according to Russian state media.
Gershkovich, 31, is being held in the notorious Lefortovo prison in Moscow and is the first American journalist to be held in Russia on spying charges since the end of the cold war. He was detained in the Urals city of Ekaterinburg while on a reporting trip at the end of March.
For more updates on the Russia-Ukraine war, do follow our live blog.
The Federal Bureau of Investigation (FBI) has confirmed it is responding to violents threats made against officials in Fulton county in connection to the Georgia election interference case against Donald Trump and 18 allies.
A statement from the FBI reads:
Each and every potential threat brought to our attention is taken seriously. Individuals found responsible for making threats in violation of state and/or federal laws will be prosecuted.
Fulton county district attorney Fani Willis, who is prosecuting Trump and the 18 other co-defendants, has said she received racist threats after her decision to bring charges against the former president.
Hunter Biden's lawyer says gun possession case 'will be dismissed before trial'
A lawyer for Hunter Biden, who was indicted on Thursday over illegally possessing a firearm, said he expects the case "will be dismissed before trial".
"On the facts, we think we'll have a defense," Abbe Lowell told ABC News in an interview on Good Morning America.
Hunter Biden, 53, was indicted by special counsel David Weiss on three felony gun charges after a plea agreement he struck with prosecutors imploded in recent months.
The charges date back to October 2018, when Hunter Biden allegedly lied about his drug use when he bought a firearm. He has publicly acknowledged struggling with crack cocaine addiction around that time.
Lowell suggested that charges could be unconstitutional, citing a recent appeals court ruling that drug use alone should not automatically prevent someone from obtaining a gun. He said:
The only change that has occurred between when they investigated [this alleged crime] and today is that the law changed. But the law didn't change in favor of the prosecution. The law changed against it.
"The US attorney's office has known about this for years," he added.
What changed? Not the facts, not the law, but all the politics that have now come into play.
Wisconsin's top elections official suffered another blow on Thursday when the Republican-controlled state senate voted to fire her by a party-line vote of 22 to 11. Meagan Wolfe's status as elections administrator will now probably be determined in court.
Legal experts and the Wisconsin attorney general have disputed the move by Republican senators to remove Wolfe, a respected and accomplished non-partisan leader. Her removal would affect the administration of elections in 2024 and illustrates the increasingly wide reach of election deniers and rightwing conspiracy theorists in Wisconsin politics.
Before she became a lightning rod for conspiracy theories and criticism surrounding the 2020 election, Wolfe enjoyed wide support from Republicans in the state legislature. Appointed to head the Wisconsin elections commission in 2018, she was confirmed by a unanimous vote in the state senate in 2019.
It was only after the 2020 election, which Donald Trump lost to Joe Biden by just over 20,000 votes in Wisconsin, that complaints about the non-partisan administrator began to circulate. Groups and individuals that spread falsehoods about widespread voter fraud in the 2020 election have obsessed over Wolfe, publishing missives in Gateway Pundit, a site that peddles misinformation, and earning a warning from state capitol police for allegedly stalking her.
During the floor session on Thursday, the Democratic senate minority leader, Melissa Agard, described the move to oust Wolfe as one of many "shameless continued attacks on our elections".
The recusal motion by Donald Trump's lawyers "cherry-picks" portions of US district judge Tanya Chutkan's statements and "fails to establish any bias by the court", prosecutors wrote in a court filing late on Thursday.
The justice department said the statements that Trump's lawyers had cited showed the judge simply doing her job – responding to an argument raised by Capitol attack defendants who tried to minimize their own culpability by point the finger at the form president. Prosecutors wrote:
Although the defendant tries to claim otherwise, the Court's statements about which he complains are core intrajudicial statements — statements that the Court made while performing its official duties, in direct response to the arguments before it, and which were derived from knowledge and experience the Court gained on the bench.
They added:
As such, to mount a successful recusal claim based on the cited statements, the defendant must show that they display a deep-seated animosity toward him. The defendant cannot meet this heavy burden.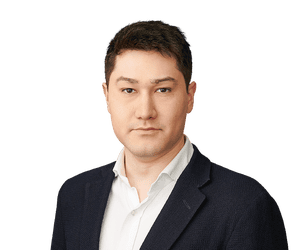 Hugo Lowell
The motion by Donald Trump's legal team seeking to remove US district judge Tanya Chutkan from his case argued that previous public comments she made about the former president's culpability in the January 6 Capitol attack were disqualifying.
Trump's lawyers identified two episodes where the judge remarked on her opinion about the former president's responsibility in instigating the attack. The first instance came in October 2022 when she said, referring to January 6:
And the people who mobbed that Capitol were there in fealty, in loyalty, to one man … It's a blind loyalty to one person who, by the way, remains free to this day.
Trump's lawyers argued that those remarks, which came during sentencing of a rioter who stormed the Capitol, suggested Chutkan believed Trump should have been prosecuted and jailed in a prejudgment of guilt that alone was disqualifying.
The second instance was when the judge told another January 6 rioter in December 2021:
The people who exhorted you and encouraged you and rallied you to go and take action and to fight have not been charged.
She added "I have my opinions," but that was out of her control.
Trump's lawyers argued that those remarks suggested Chutkan agreed with that rioter's defense attorney, who had said Trump had falsely convinced his supporters that the 2020 election was fraudulent and that they needed to take steps to stop the peaceful transfer of power.
Special counsel fights Trump's attempt to remove judge in January 6 case
Prosecutors in the office of special counsel Jack Smith urged the judge overseeing his federal 2020 election interference criminal case to deny a request by Donald Trump to recuse herself from the case.
Trump's legal team on Monday asked US district judge Tanya Chutkan to remove herself, arguing that her previous public comments about the former president's culpability in the January 6 Capitol attack were disqualifying.
The nine-page motion identified two episodes where Chutkan remarked on her opinion about Trump's responsibility in instigating the Capitol attack, which Trump's lawyers argued gave rise to the appearance of potential bias or prejudice against the former president.
In a blistering 20-page motion filed on Friday, Smith wrote:
There is no valid basis, under the relevant law and facts, for the Honorable Tanya S. Chutkan, United States District Judge for the District of Columbia, to disqualify herself in this proceeding.
In seeking Chutkan's recusal, Trump "both takes out of context the Court's words from prior judicial proceedings and misstates the proper legal standards governing judicial recusals", prosecutors wrote.
The last-minute legal challenge by Donald Trump's lawyers takes aim at the judge overseeing the civil fraud suit – Manhattan supreme court Justice Arthur Engoron.
Thursday's court filing claims Engoron and New York's attorney general, Letitia James, are both acting to defy appellate orders that could narrow James' $250m lawsuit, the Daily Beast reported.
The lawsuit against Engoron, filed under a provision of state law known as Article 78, is the former president's latest attack on judges presiding over his many legal cases.
On Monday, Trump's lawyers sought to disqualify another judge involved in a case against him: US district judge Tanya Chutkan, who is overseeing his 2020 election subversion case. The former president's legal team argued her previous public comments about the former president's culpability in the January 6 Capitol attack were disqualifying.
Trump has also sought to remove the judge in his New York criminal trial. The former president's lawyers argued Judge Juan Manuel Merchan should step aside because of what they say is bias and a conflict of interest arising from his daughter's work for leading Democrats.