Key events
Umbrella updates: pitch inspection at The Rosebowl at 10.45, no play before lunch at Edgbaston, raining at The County Ground.
An email to brighten my morning, hello Rob Lewis!
"First of all, thank you for your enlightening coverage over what has been a strange but exciting season." [thank you!it's been fun, hasn't it]
"I was musing on the fact that in 1960, when I started following cricket, Surrey and Yorkshire were duking it out at the top of the table, and The Man From U.N.C.L.E. was about to break onto our tv screens. Today, we hear that the star of that show, David McCallum has died at 90, and Yorkshire might be about to become the winners – of the wooden spoon. At least my team, Surrey, should be crowned champs over the next 96 hours. So at least something is in the right order in this disordered world."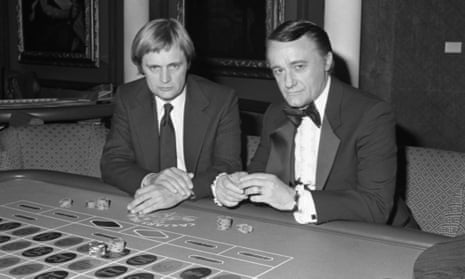 Gary Naylor's invaluable round-up of all things county cricket:
My train has come to a grinding halt somewhere outside Basingstoke, but the weather in north Hampshire is grey – and the start is indeed delayed at Southampton, as well as The County Ground, Trent Bridge, Edgbaston and Headingley.
Thanks to Romeo for reminding me that Sue Redfern smashes another glass ceiling today by being the first female to stand in a County Championship game.
Ahead of the men's 50-over World Cup, the second edition of the Street Child Cricket World Cup is up and running in Chennai: 19 teams from 13 countries split into three groups, two international and one Indian. The charity was set up to advocate for street-connected children, give them a voice, raise awareness, and campaign to give them better protection, respect and support – the tournament give those children a global platform as well as an international tournament to play.
Follow the games on YouTube here:
A cracking piece on Ravichandran Ashwin, who bowled like a dream against Australia on Sunday.
England players may yet join the party after their final ODI against Ireland in Bristol today, as Ali Martin reports:
Southampton: Hampshire v Surrey
Canterbury: Kent v Lancashire
County Ground: Northamptonshire v Essex
Trent Bridge: Nottinghamshire v Middlesex
Edgbaston: Warwickshire v Somerset
DIVISION TWO
Chester-le-Street: Durham v Leicestershire
Sophia Gardens: Glamorgan v Derbyshire
Hove: Sussex v Gloucestershire
Headingley: Yorkshire v Worcestershire
Hello! The morning slowly lifts as the train cuts down the country, the skies grey and the leaves turning. It's a late dawn. In just over a month the clocks go back – time to tug the curtain across another cricket season.
But not quite yet. We have a final round to play – with the Champions still to be crowned. Surrey can win – for the third time since 2018 – if they collect just five points from their final game against Hampshire at The Rose Bowl. Essex will have to settle for second place unless Barker, Abbott and Abbas deny Surrey any batting points in a crushing defeat, and Essex amass maximum points at The County Ground – where Alastair Cook may or may not be playing his final first-class game.
At the bottom end of the table, there is a bruising battle ahead between Kent and Middlesex over who will avoid joining Northamptonshire in Division Two next year. Kent, who have a one-point advantage, play Lancashire at Canterbury; Middlesex travel to Trent Bridge.
In Division Two, Durham have already been crowned Champions, and Worcestershire can secure the second promotion spot if they get two points against Yorkshire – who could yet escape the wooden spoon despite their points deduction.
Plus fantasy points, end of season gongs and a final four days of BTL chat. Play starts at 10.30am, do join us.