There is a framed notice in the hallway of 10 Downing Street. It carries the message: "Please remember. You may be photographed. Please cover any documents you may be holding."
It is not a warning always heeded – as many prime ministers have come to rue. The latest victim was Rishi Sunak, whose government was left scrabbling after a secret document suggesting phase 2 of HS2 was in danger of being scrapped was photographed under the arm of a government official.
The man who took it, Steve Back – aka Political Pictures – has form. For more than a decade he has broken numerous stories, thanks to patience, journalistic nous, and a decent camera lens.
"It's just old-fashioned journalism," he says, between puffs on his cigarette in a conversation with the Guardian. "I've told them umpteen times to tell people to cover up documents. But no one seems to take any notice."
Back has no shortage of scalps. The 69-year-old forced the resignation of Britain's most senior counterterrorism officer after picturing him with top secret documents; exposed that David Cameron's government was considering selling off Channel 4 ; and revealed that the Theresa May's government's model for leaving the EU was: "Have cake and eat it."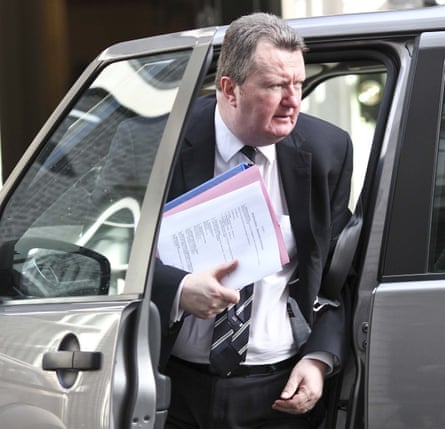 The secret is having a nose for a story, he says. "If you see a piece of paper flapping around in the wind being carried with someone who's the head civil servant at the Treasury, you know it's not the time to buy a cup of tea. Especially if you get a document that says 'Confidential'. That always gets me going."
The picture that has left the government on the ropes in recent weeks was actually taken after Back had knocked off for the day, but on his way to the tube he spotted officials leaving the back of No 10. Sunak can hardly complain, however, having been caught by Back himself back in 2020, when as chancellor he inadvertently revealed his tax plans.
Back's love affair with photography started when his parent's bought him a camera for his 13th birthday. As a child with dyslexia he was treated as "thick" at school, and the camera changed his life. "It was something I was good at and people liked the results," he says. "I was not used to praise." In 1970 he started work as an assistant and bag carrier for photographers in London's Covent Garden, before getting a staff job at the Daily Mail, which among other adventures involved a short stint in a Ugandan jail.
"It was a huge drug," he says. "You get a phone call in the middle of the night and next thing you'd be at Heathrow covering a war or following Diana to the Virgin Islands … In the first Gulf war, they said I'd be away for a week. I was away for six-and-a-half months."
After a helicopter accident in Iran in 2001, he was badly injured. He says the Mail were "brilliant", but after several stints in hospital he could no longer do the job he loved. He went to art college, and slowly started doing freelance jobs. "Then I hit on the idea of politics as no one was really covering it much at the time, and I wanted to be my own boss."
A favourite moment was when he captured Peter Mandelson, then Gordon Brown's business secretary, who thought he had outwitted the photographer. "He had these papers deliberately showing me what he was doing [but] as he was getting in his car smiling, going: 'Ha ha, I got you on this one', the wind blew through all the stuff that he didn't want me to see." The next days headline? "Lord Mandelson gives tantalising glimpse of Tory attack plans".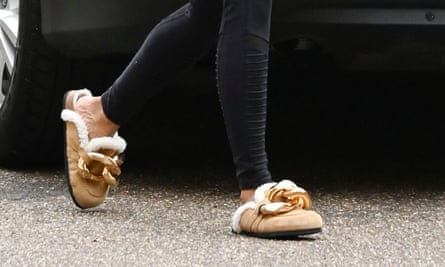 Other stories simply come from unguarded moments, such as when a picture of the prime minister's wife, Akshata Murty, revealed that she had worn a £570 pair of slippers for the school run. "People go mad over that," he says.
Back now has nearly 30,000 followers on X, where he posts as @PoliticalPics, most of whom, he thinks, come for updates about Larry the Cat. But although his stories have often dominated the news, standing in the press pen outside Downing Street day after day is not a lucrative career, says the photographer. "There is no money in it, there really isn't," he says, adding that he was paid a grand total of £50 for uncovering the scrapping of HS2.
Despite that, Downing Street shouldn't start looking forward to the day when he might hang up his Nikon. "I've been in photography for 53 years, and I love it," he says. "As long as I wake up every morning and still know who I am, I'll keep going."