In the face of protests from environmentalists, political pressure and a near universal global consensus, whale hunting is still legal in Iceland, where it is carried out by a single company. Hvalur was inherited by a man named Kristján Loftsson, 80, who rarely speaks to the international media, but this month he invited the Guardian's chief reporter, Daniel Boffey, to visit.
As Boffey tells Nosheen Iqbal, Loftsson is in effect Iceland's last whaler, and with his five-year permit expiring in the coming weeks, he could have killed his last whale. A new bill is being debated in the Icelandic parliament that would ban the practice.
Among those pushing for a full ban is Valgerður Árnadóttir, a longtime activist. She says that aside from her moral objections, whaling is not profitable and harms Iceland's international reputation as well as its tourism and film industries.
Read more from Seascapes, a Guardian series drawing attention to the dramatic changes taking place in our oceans, and the innovations under way to tackle them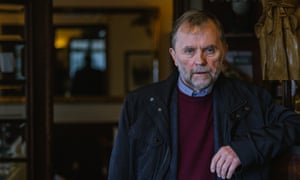 Support The Guardian
The Guardian is editorially independent.
And we want to keep our journalism open and accessible to all.
But we increasingly need our readers to fund our work.