Sunak says he is willing to 'revist domestic legal frameworks' if that is needed to stop the boats
Rishi Sunak starts by saying at the start of the year he made halving inflation his number one priority. Today he has delivered, he says.
On Rwanda, he says the supreme court said that in principle deporting asylum seekers to a third country was legal, but that on other issues they wanted "additional certainty".
(He is making it sound like the government won!)
He says the home secretary will make a statement. And he says, if necessary, he is prepared to "revisit our domestic legal frameworks" if that is needed to stop the boats.
UPDATE: Sunak said:
This morning also the supreme court gave a judgment on the Rwanda plan. They confirmed that the principle of removing asylum seekers to a safe third country is lawful.

There are further elements that they want additional certainty on and noted that changes can be delivered in the future to address those issues.

The government has been working already on a new treaty with Rwanda and we will finalise that in light of today's judgment.

Furthermore, if necessary I am prepared to revisit our domestic legal frameworks.
Key events
In the Commons James Cleverly's statement is now over, and the king's speech debate is just starting. Rosie Winterton, the deputy speaker, has just announced that three amendments are being put to a vote: amendment (r), the official Labour one; amendment (h), the official SNP one; and amendment (k), one of the Lib Dem ones.
That means there definitely will be a division on a ceasefire in Gaza.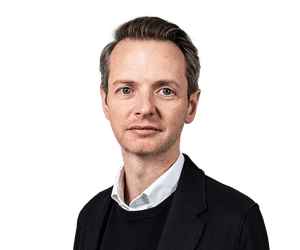 Ben Quinn
Rishi Sunak has spoken to the Rwandan president, Paul Kagame, on the phone after the supreme court judgment, and expressed his "disappointment." A Downing Street spokesperson said:
While he welcomed the court's confirmation that the principle of sending illegal migrants to a safe third country is lawful, the prime minister expressed his disappointment at the overall outcome and recognised that there are challenges we must overcome.

He thanked President Kagame for his government's work over the last 15 months and the extra assurances we have already agreed as they said they would continue to work together to address the court's concerns.

Both leaders reiterated their firm commitment to making our migration partnership work and agreed to take the necessary steps to ensure this is a robust and lawful policy and to stop the boats as soon as possible.
Cleverly says he does not think UK needs to withdraw from ECHR or refugee convention to stop small boats
Jonathan Gullis (Con) said his constituents wanted to know if the government would be wiling to disapply legal treaties like the European convention on human rights and the refugee convention in order to take back control of its borders
Cleverly replied:
I don't believe those things are necessary.
He said the government's focus was on what was needed. There were no silver bullets, he said.
In the Commons, repeating the point he made in PMQs (see 12.32pm), Neil O'Brien (Con) said the government should change the law. He said he was against an "incremental approach".
Cleverly repeated the point about how he did not believe in silver bullet options. (See 1.39pm.)
Bob Seely (Con) asks Cleverly to say, not that the government is prepared to revisit its domestic legal framework, but that the government will revist its domestic legal framework.
Cleverly gives a non-committal answer, saying the government wants a proper framework in place.
Rishi Sunak has told MPs in private that a new treaty with Rwanda could be ready with a week or so, Newsnight's Nicholas Watt reports.
Rishi Sunak told Tory MPs in a visit to the tea room after PMQs that he may be able to lay the new treaty with Rwanda – to provide a stronger legal footing for the deal on migrants – within the next week. But priority is to tick every box and get it right so it might be delayed
One Tory MP who saw the PM in the tea room told me: "I saw a PM absolutely determined to get this delivered and to stop the small boats." Interestingly that Tory MP believes the Rwanda policy is dead. Says money should be spent on better asylum processing and detention
Sir Bill Cash, the veteran Tory Brexiter, says the government should be preparing legislation to enable it to implement the Rwanda policy.
Cleverly says he would advise against relying on "silver bullet solutions". They rarely work, he says.
No 10 says Sunak discussed policy with Braverman during leadership contest, but rejects claim there was deal
At its post-PMQs lobby briefing No 10 said Rishi Sunak did not accept the claim that he struck a secret deal with Suella Braverman when he chose her as home secretary.
Asked about what Braverman said in her open letter yesterday, and the suggestions there was a firm deal, the PM's press secretary said: "I do not accept that characterisation."
No 10 would not confirm whether the prime minister signed any document in a meeting with Braverman before she joined cabinet, with the press secretary saying: "It's not something I'm aware of."
But the press secretary did not deny Braverman's claim she handed a document to Sunak before she was appointed and said there was a discussion of priorities after she entered government. The press secretary said:
They obviously had a discussion on priority areas to work on and if you actually look at what we've worked on together with the Home Office during the last year, the toughest legislation on immigration, boats down by a third, crime falling, that would have been the basis of the ask for the home secretary, and obviously she would have had the opportunity to respond.
David Jones (Con) asks if legislation will be needed to remedy the problems identified in the judgment. And when will it be passed?
Cleverly says the Home Office has already been working on options.
Damian Green (Con) asks Cleverly if he agrees that one of the glories of our system is that governments have to obey the law, as well as individuals and corporations. And he asks Cleverly if he agrees that any MP who thinks there is a simple solution to this (ECHR withdrawal, he implies) will be disappointed.
Cleverly says the UK is taken seriously on the international stage because it abides by international law.
Cleverly tells MPs government 'cannot just vote themselves out of international commitments'
Sir Simon Clarke, the former levelling up secretary, says time is crucial. Voters sent MPs to parliament to sort out the small boats issue. Can Cleverly say at what point the government will give up trying to revise the Rwanda deal to make it legal, and when it will instead introduce notwithstanding legislation allowing the ECHR to be sidelined.
Cleverly says the government is determined to make the Rwanda deterrent work. It is already having a deterrent effect, he says.
He says national government "cannot just vote themselves out of international commitments".
But he says the government is determined to drive down small boat crossings.
Chris Bryant (Lab) tries again to get Cleverly to say what he thought about Suella Braverman's suggestion that claims from LBGT asylum seekers were bogus.
Cleverly says as foreign secretary he believed in standing up for LTBT rights. He says it would be nonsense to say all people claiming to be persecuted on the basis of their sexuality are lying. But some people do abuse the system, he says.
Cleverly rejects call from Tory deputy chair Lee Anderson for government to just ignore court's judgment
Alistair Carmichael (Lib Dem) points out that, in his statement, Cleverly said that the government would not "put forward proposals simply to manufacture an unnecessary row for short-term political gain". He says that would make a welcome change from the approach taken by Suella Braverman.
But he asks Cleverly if he will disassociate himself from Lee Anderson saying the government should just ignore international law. (See 11.46am.)
Cleverly says this government is law-abiding. It respects the judgment, he says. He says the government is responding to what the court says, so that when the Rwanda scheme is operationalised, it complies strictly with international law.
Labour's Ben Bradshaw says 2% of people claiming asylum are LGBT+. Does Cleverly agree with Suella Braverman that they are pretending?
Cleverly says, if Bradshaw wants to know what he thinks, he should ask about his views, not Braverman's.
(That sounded like a clear "no".)